Efficient lead management
Lead generation
Reach new prospects using the Odoo website, Odoo email and Odoo events. Warm leads with nurturing.
Lead qualification
Score leads based on demographics and behaviors and assign sales to follow up using Odoo CRM.

Lead nurturing
Segment leads according to goals and interests, and offer them value through nurturing campaigns.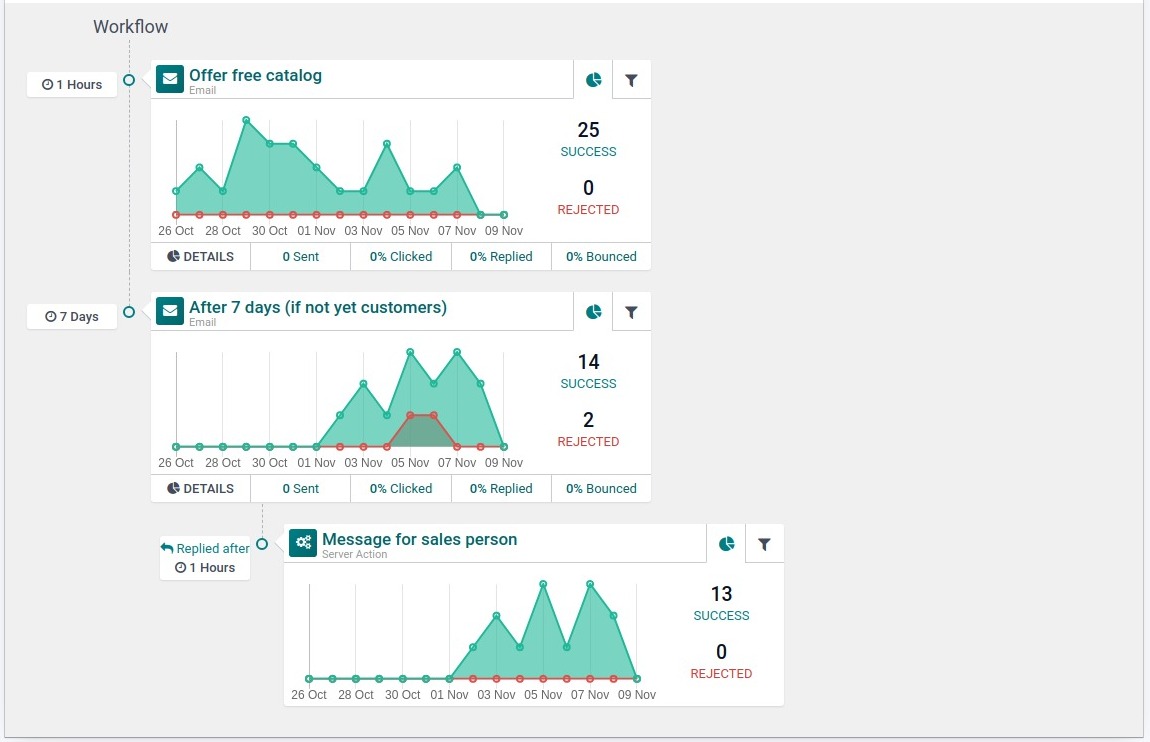 Automate,
automate, automate
Trigger any action you need to streamline workflows. Automate tasks like moving leads forward in your sales funnel, assigning prospects to your sales team, updating a record and more. Use if/then actions to perform specific tasks after an email has been opened, clicked or replied to.